good afternoon
Here are a couple tracks that I'm undecided on...both are beautifully bizarre and extremely interesting, artistically. I think I like them both, because I've listened to each numerous times this afternoon. Anyway, for what it's worth, here's my uninformed opinion on each track:
Natalie Rose LebrechtNatalie Rose Lebrecht
has an otherworldly quality to her voice. I believe she's performed with Devendra, but I'm not sure. This track, recorded under the
Greenpot Bluepot
moniker, has definitely piqued my interest in her upcoming LP,
Imagining Weather
.
greenpot bluepot
untitled track 6 mp3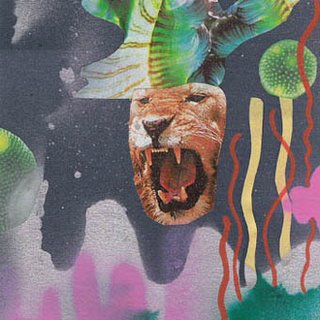 Kemialliset Ystavat
Kemialliset Ystavat
sounds sort of like the Animal Collective might, if they were Scandanavian forest-dwelling hippies instead of Brooklyn hipsters.
Kemialliset Ystavat
Kelsomiinanaama mp3
also:
As I believe I've mentioned before, I'm extremely excited about the new Ghostface album,
Fishscale
(March 14?). Well,
Glassheads
has 3 tracks from the album, including this MF Doom produced track:
Ghostface
Charlie Brown mp3